Enterprises that want to quickly see the value of AI applied to impactful data science use cases and are also concerned about data isolation can now choose DataRobot AI Cloud as a dedicated, hosted solution running on Amazon Web Services (AWS). Eliminating the time and cost of on-premises implementation, DataRobot Dedicated Managed AI Cloud is available on AWS regions around the world. Organizations can accelerate experimentation, building, testing and evaluation of models, as well as delivering predictions by integrating DataRobot AI Cloud with AWS services, including Amazon SageMaker and Amazon Redshift. 
DataRobot AI Cloud is the world's most powerful AI platform, offering the flexibility, agility, and security of a fully managed cloud software service. Delivering more than 1.4 trillion predictions for customers around the globe, DataRobot provides both an unmatched machine learning platform and unique data science services that help data-driven enterprises solve critical business problems. DataRobot is an AWS Software Partner with multiple competencies: Machine Learning ISV, Data and Analytics ISV, and Financial Services Technology Competencies. 
With DataRobot Dedicated Managed AI Cloud, DataRobot adheres to the security, isolation, and data residency requirements for each customer. It is deployed in a dedicated and separate VPC and operated, monitored, and maintained by DataRobot experts. 
DataRobot Dedicated Managed AI Cloud is available on AWS Marketplace and can be purchased with new or existing AWS cloud credits. Unique to DataRobot, this service helps customers with specific data management or data sovereignty needs, as well as organizations that are interested in outsourcing the IT management and set up of new software purchases.
Highly Accurate Machine Learning Leveraging AWS Environments
Data-driven organizations adopt the DataRobot platform to accelerate the experimentation and production of data science models, address the backlog of business problems, and drive impactful business ROI. 
With DataRobot, data scientists can rapidly experiment at scale, automating mundane and repetitive day-to-day tasks, giving them more time back that can be dedicated to applying their expertise more creatively. The platform deploys the best possible model quickly and safely, in addition to reducing the time taken to implement production grade AI models.
DataRobot AI Cloud can be seamlessly integrated into an AWS environment. Organizations can adhere to cloud governance standards and conveniently combine Amazon Simple Storage Service (Amazon S3), Amazon Redshift, Amazon DynamoDB and other IT ecosystem technologies with the DataRobot platform. 
Data science teams can use the DataRobot platform's state-of-the-art model explanations, testing and evaluation strategies to support rapid experimentation to answer mission-critical business questions. Code-first or GUI-driven models can be deployed to or from Amazon SageMaker and still managed in the DataRobot platform. 
With one-button model documentation and RBAC-based controls, the DataRobot platform gives IT leaders visibility and trust into the AI models responsible for influencing decisions. Bias management and mitigation capabilities help models stay fair and accurate. The DataRobot and AWS integration delivers an end-to-end workflow and a repeatable framework for users to build, test, and deploy models in a fraction of the time compared to manual approaches. 
Mindshare: Combining DataRobot and AWS to Accelerate Performance Marketing
As a global media agency creating competitive advantage for global brands, Mindshare has a business intelligence and analytics team that is celebrated for their fresh approach to analytics: 
The DataRobot AI Cloud Platform is a major asset in Mindshare's toolkit. Using the DataRobot software has significantly improved our technology architecture by providing an intuitive and easy-to-use toolkit that lowers the barrier to entry for advanced analytics use cases.  We're able to pull in various data sources with ease and automation which significantly expands the types of solutions we can build.
Powerful AI/ML That Integrates with AWS 
While the DataRobot platform amplifies the productivity of data science teams, it offers IT leaders the opportunity to replace disparate machine learning tools, simplify management, and reduce costs. By protecting and leveraging existing cloud ecosystem investments, DataRobot software securely integrates with cloud and data sources, including cloud data warehouses, data lakes, and applications already in place today. DataRobot APIs move models into production across apps, the cloud data warehouse, and other sources, while also providing clear, automated model documentation and RBAC-based controls for trust and visibility across AI projects. 
DataRobot Dedicated Managed AI Cloud builds on a decade of experience driving business-critical AI/machine learning projects for hundreds of customers across on-premises, virtual private cloud, public cloud, and in DataRobot multi-tenant SaaS deployments.   
Get Started with DataRobot Dedicated Managed AI Cloud on AWS 
DataRobot accelerates an organization's potential to apply AI to data-driven outcomes by putting the power of cutting-edge machine learning technology into the hands of the team you already have in place. The platform incorporates the knowledge, experience, and best practices of the world's leading data scientists, delivering unmatched levels of automation, accuracy, and transparency to help organizations transform into AI-driven enterprises.
DataRobot Dedicated Managed AI Cloud is available on AWS Marketplace.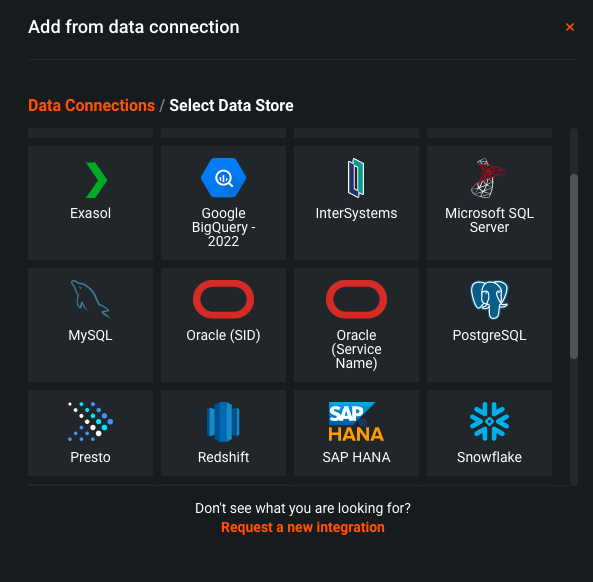 Want to learn more about the DataRobot and AWS partnership? Register now for our Accelerating Data-Driven Business Decisions with DataRobot and AWS webinar on Dec. 7. 
About the author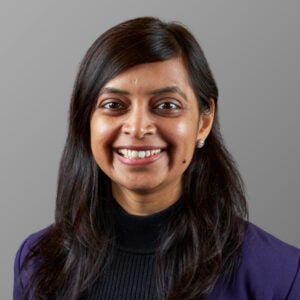 Sirisha Kadamalakalva
SVP, Alliances and Partnerships, DataRobot
Sirisha Kadamalakalva spearheads strategic alliances and partnerships at DataRobot. Prior to joining DataRobot, she worked at Bank of America as Managing Director and Global Head of AI/ML, Analytics, and CRM Software Investment Banking. Kadamalakalva has over 15 years of experience in the software industry and has served as a strategic advisor for disruptive companies on their IPO, M&A, and private capital raising efforts. Kadamalakalva is based in Palo Alto, CA.